Believe it or not, I have been doing a whole lot of pattern testing over the past couple months, but I haven't kept up with blogging each one, because well, ...life. Now that my kids are in preschool a couple days a week, I actually have a bit more time to catch up on that silly game of life and can do other fun things like share my creations with you!
So, without further ado, I present to you the details of my latest pattern test. These are a couple pieces of the new "Best Friends Collection" from Made for Mermaids. You can read all about the pieces in detail here, on the official release blog post if you'd like, but I will summarize for you as well! The boutique inspired collection includes 5 patterns, 3 of them brand new and 2 updates. These 5 patterns include the Skipper Skirt (a cute tiered skirt with optional attached shorties, capris or full length leggings), the Stacey Shirt (a tee with lots of cute add ons like button tabs, a chest pocket or a beautiful ruffled bib), the Barbie headband (a fun knit headband with shabby chic rossettes), the Rose Ruffle shirt (a knit tee with ruffled sleeves) and Hailey pants (knit OR woven pants with a comfy knit waistband and ruffled bottoms. Also includes a new shorty length too!)
I sewed up 2 versions of the Skipper skirt, one with a woven skirt and full length leggings attached, and one all knit skirt only. My daughter lovingly refers to her ruffly skirts as tutus, so I thought "what would make a ruffly skirt even better for a 3 year old..... um, how about ruffly fabric for the ruffles!" Ruffles for days on that one! I also made 2 of the Stacey shirts, one long sleeve and plain and one 3/4 sleeve with a chest pocket to match the chambray Skipper skirt. I wasn't sure the bib was our "style" at first but the more I see them, the more I love them and have a couple versions planned to include those for my daughter's fall wardrobe! I also sewed up one set of Hailey pants. These are awesome! I purposefully made most of the pieces to be mixed and matched (aside from the fun ruffly "tutu" as my daughter calls it) in order to have a sort of capsule wardrobe! I am so thrilled with how they all turned out! Be sure to visit the Made for Mermaids site and click through the pattern listings to see all the tester pics. There are some AMAZING outfits in there that these talented ladies put together!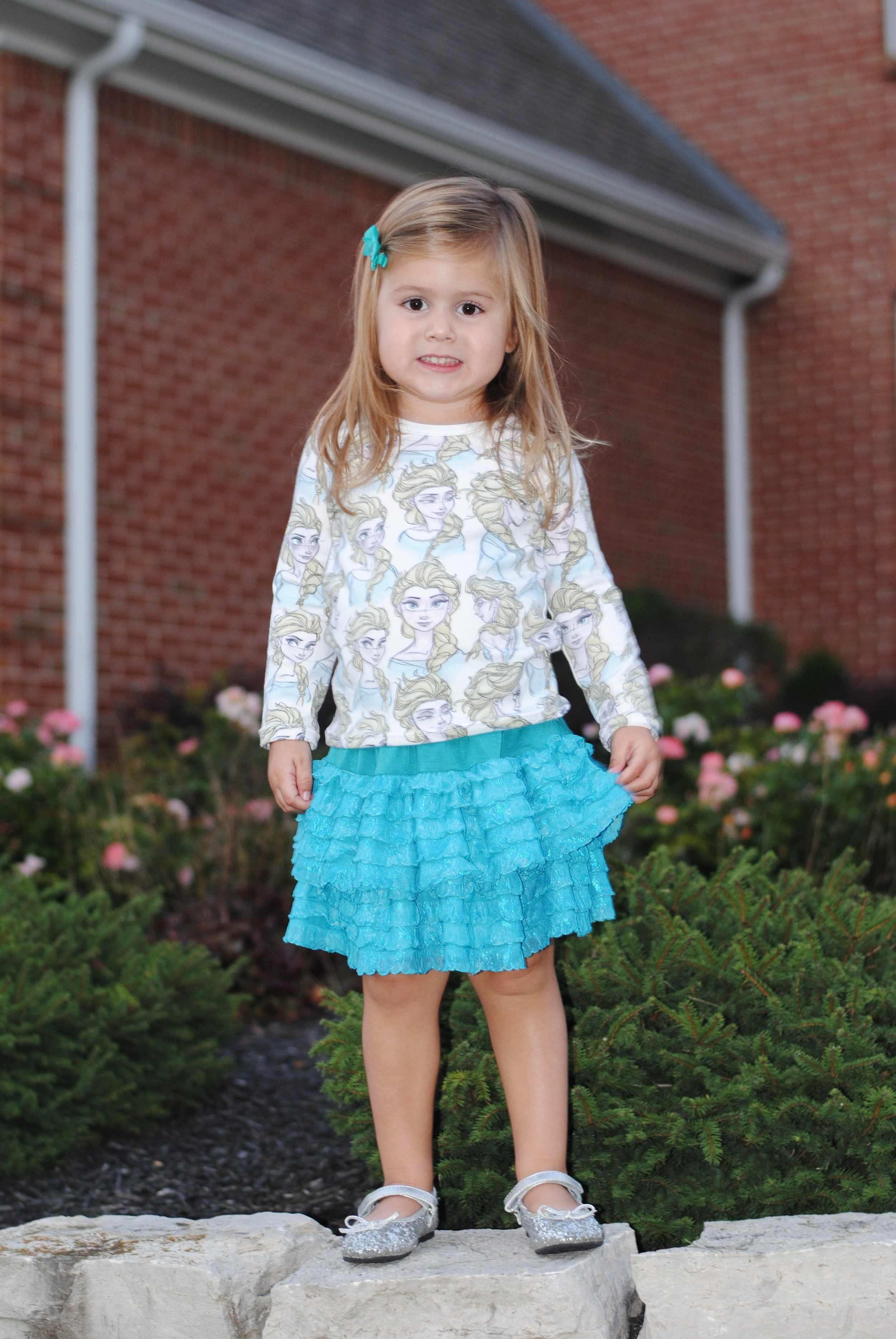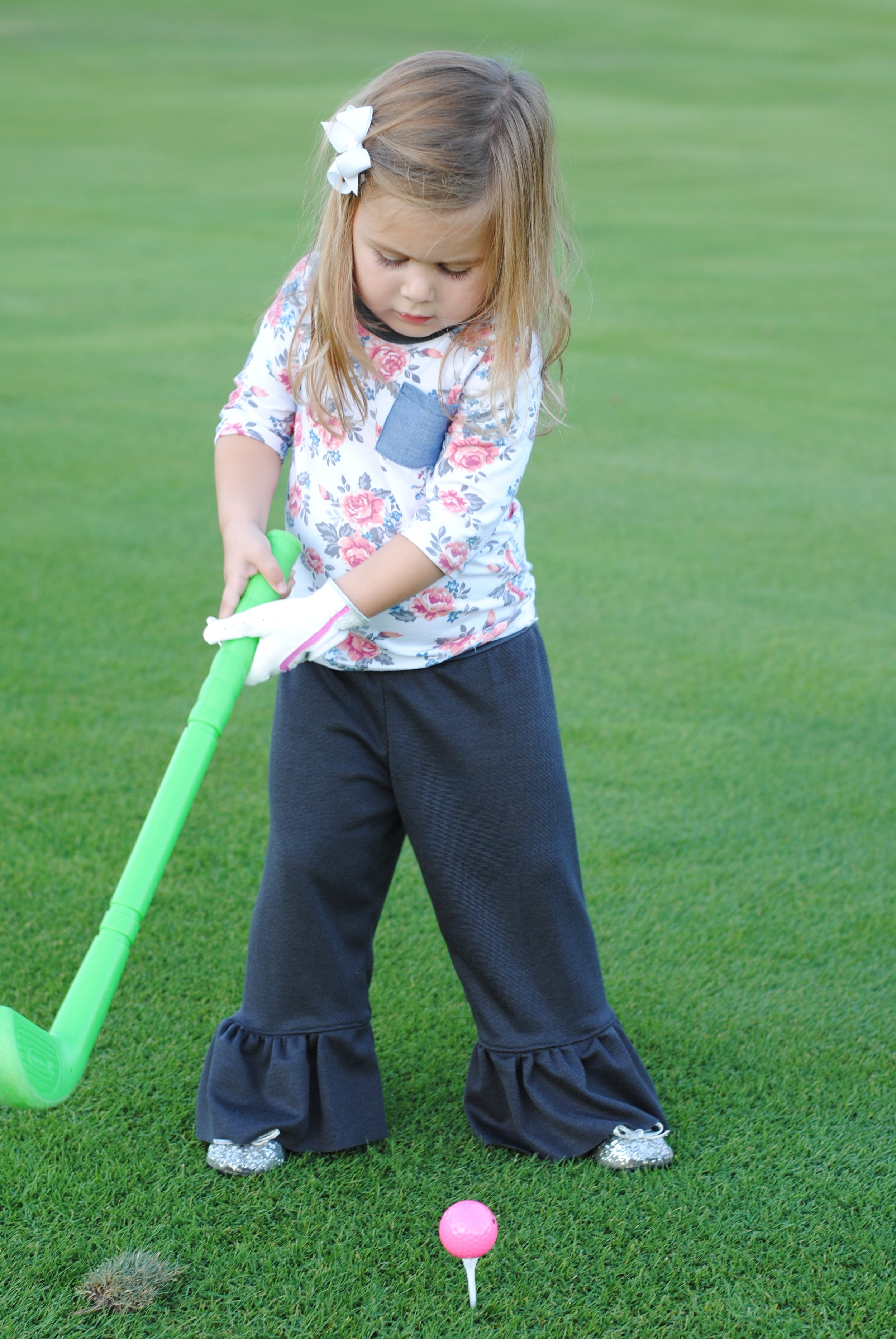 Here are some of the details on the fabrics used: The floral Stacey shirt is a cotton/spandex from Raspberry Creek Fabrics on Etsy. It is one of their custom CLUB line prints (that is now sold out...) The chambray Stacey skirt is a remnant from Joann's. The fabric for the attached grey leggings (which I also used as the neckband on the Stacey shirt) is a brushed poly from So Sew English fabrics. The frozen Elsa fabric is from Fabric.com and the ruffly aqua fabric is from Joann's. The regular aqua fabric on the ruffly skirt is a bamboo blend from Girl Charlee. The grey Hailey Ruffle pants are made from ponte de Roma from Girl Charlee.
Now on to the details of purchasing these awesome patterns! As always, the patterns are on sale for release only. They are on sale through Sunday 10/2 for $7 individually ($3 for Barbie headband by itself) or you can purchase one of the bundles pictured! Bundle 1 gets you the 2 new patterns, Skipper and Stacey, for $10 together, and you get the Barbie headband pattern for FREE! Or, buy Bundle 2 and you get all five of these patterns bundled for just $20! You are going to want all of them, so grab one of these bundles now as they are only available at release!
Please note that this post contains links. Some are "affiliate links" which means I get paid a tiny portion of whatever is purchased. Affiliate payments go directly to my fabric fund to continue the cycle of testing more patterns so I can share the love with you!